True solar air conditioner ,using 100% solar power , all electrical components are DC powered including compressor, high-efficiency DC fan motors, DC valves & solenoids, etc.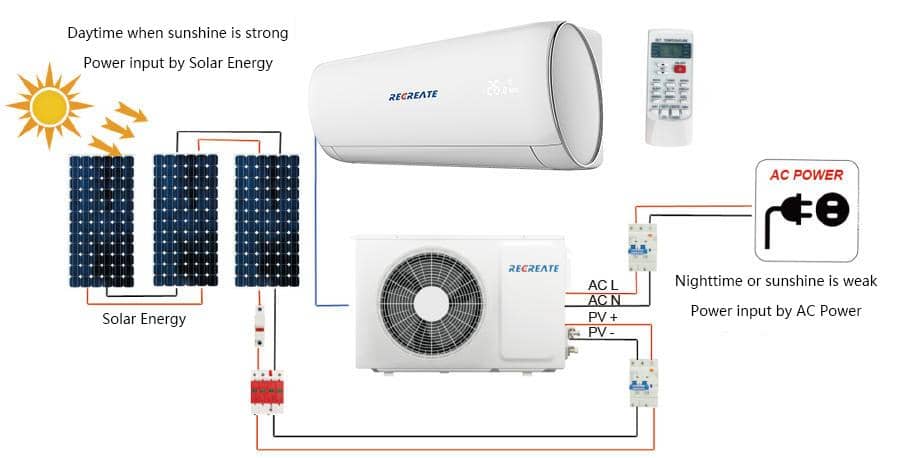 It can save the energy up to 100% with the combination of solar power and battery storage.
100% DC energy solar inverter air conditioner
With the 100% DC system, the solar air conditioner has no waste of energy and has no electricity bills. It is really high efficiency of power use and Eco-friendly.